Ah what happened to 2020 its clear that my joint exhibition as scheduled for November at the Studio did not go ahead.
Here is for making up for time with my upcoming Exhibition at the BAW BAW Arts Alliance Station Gallery at Yarragon commencing Wednesday 3 February – Sunday 28th February 2021.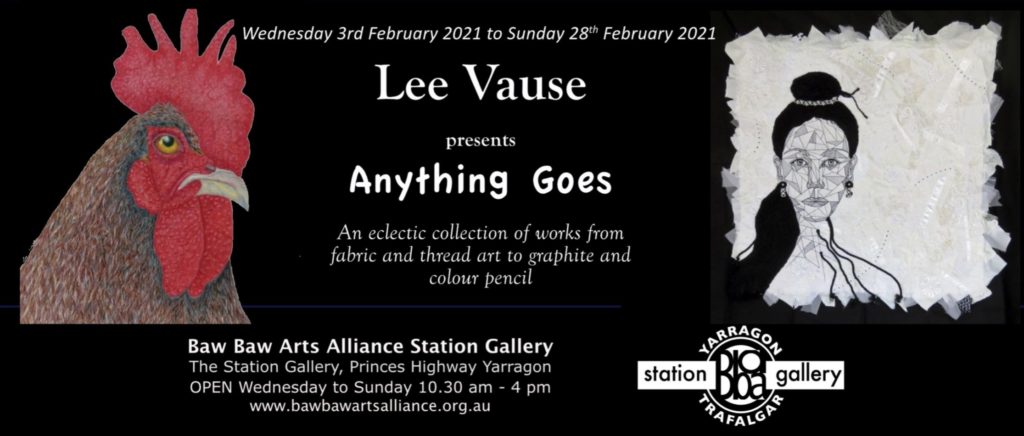 Well the time has arrived for my first Solo Exhibition 23rd & 24th November 2019
Here is a little detail and what a great event it was lots of visitors, lots of music and quite a number of sales. Thanks to all those that supported this exhibition.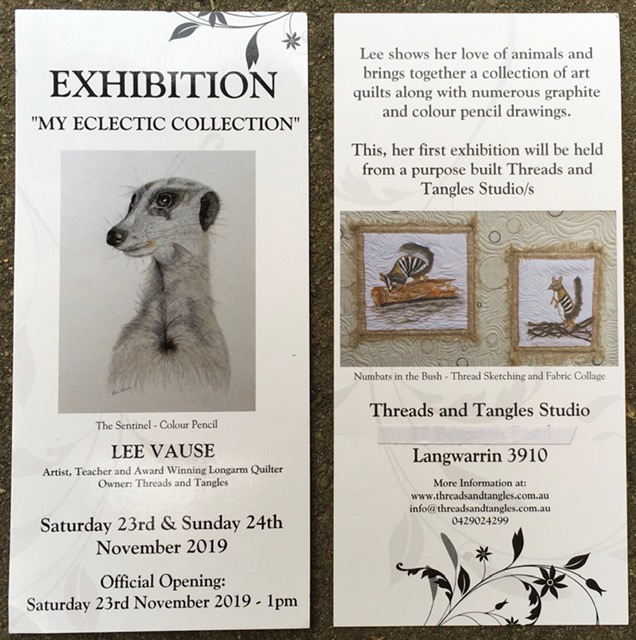 Located in Langwarrin, Melbourne Australia I have the perfect environment for working from a roomy purpose built studio.
I love to learn and experiment and given my background working with fabric and thread l love to create art quilts using a range of media to include paints, inks, pastel, watercolour, colour pencils, paper, stitch and thread. A number of my small art quilts have been shown at a range of shows both locally and interstate.
I commenced formal art classes some years ago which provided the impetus for broadening my creative passion for art to include graphite, colour pencil, pastel and watercolour. At this time my focus is drawing animals more particularly portraits and much of my work is based on my own photographs.