Description
'A Portrait to a Landscape – A Different Approach to Wet Felting'.
Class Description: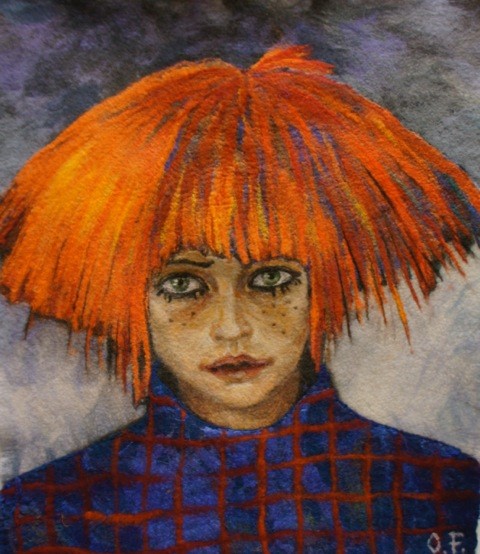 In this workshop you will learn a different approach to wet felting and in doing so you will develop a better control of lines, shapes and colours.
Two felt paintings will be created using prefelt as the canvas, a felt needle as a brush and fibre as a paint.
You will create a female portrait in fancy headwear that will assist with combining precision freedom and creativity.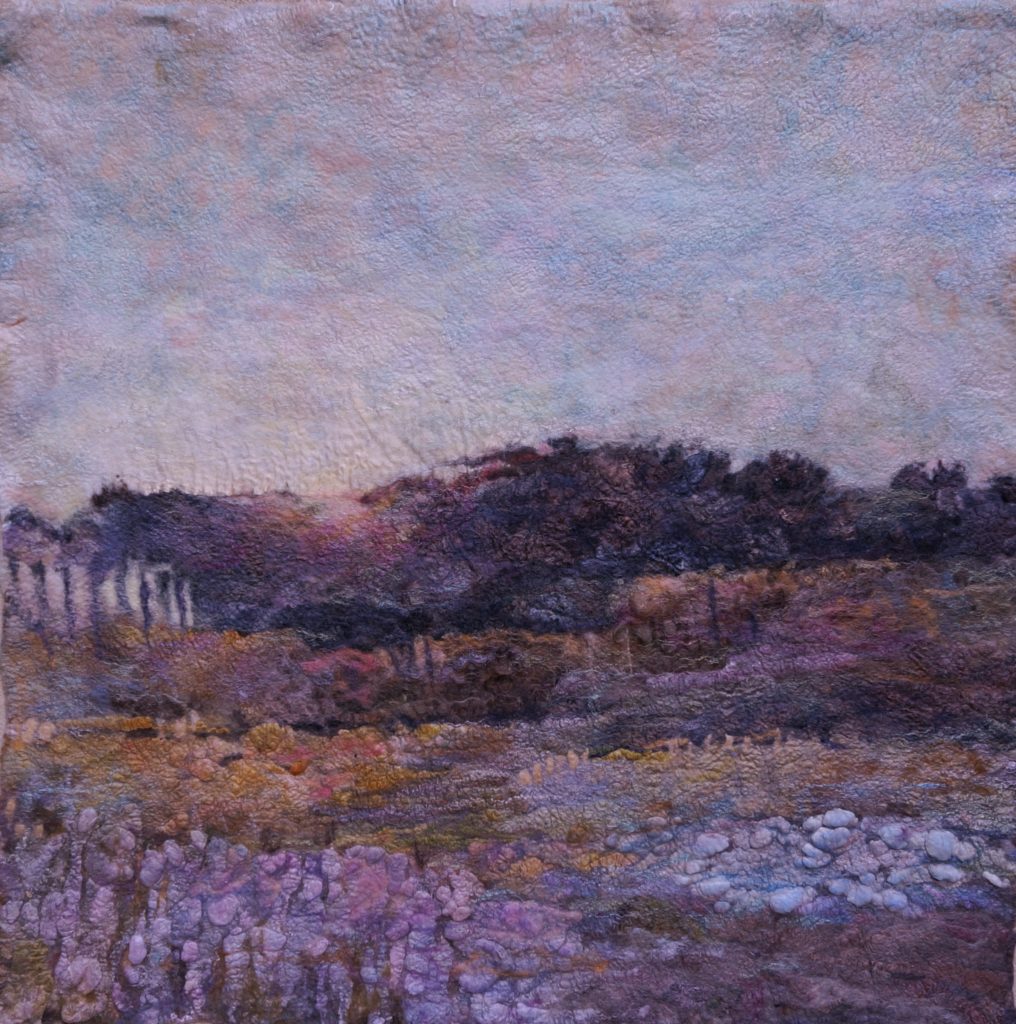 The second work will be a landscape with emphasis on texture and colour.
Merino wool will be utilised as the main material, and accents of colour will be added with silk. A variety of framing methods will also be discussed.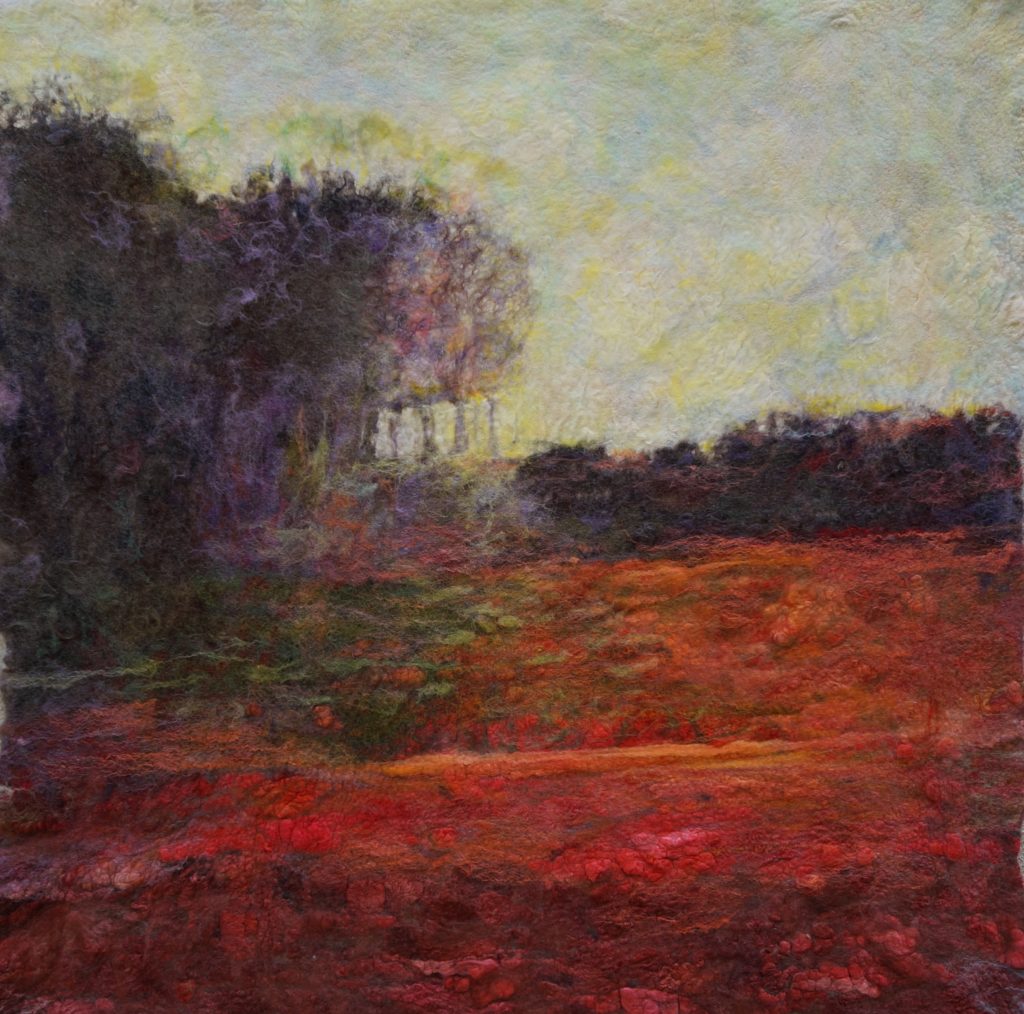 Skill level – intermediate.
About Olga:
Combining her skills and experience in design and fine art with innovative methods of felting, Olga achieves unique texture, colour and depth in pictures she creates from wool felt.
Graduated as a fashion designer in Ukraine, Olga developed her skills further after moving to Melbourne, where she built up her own very successful millinery label as a special occasion head-wear designer.
Making a simple felt scarf for herself she just fell in love with felting and, discovering countless opportunities it presents, have decided to fully dedicate herself to it.
In her work Olga constantly searches for balance between subtlety and sharpness, light and shadow, rough and smooth. Her ongoing journey winds through new ways of seeing, resulting in new ways of felting.
She also shares her techniques, knowledge and experience giving lessons, participating in forums and publishing in Felt Magazine.
Olga's works have been presented in numerous art galleries as well as solo and group exhibitions.  She has won a number of awards and many of her works have found new homes around the world. 
Details:
Date: Friday, Saturday and Sunday TBA 
Location: Threads and Tangles Studio, Langwarrin
BYO: Lunch. Morning and Afternoon Tea and Coffee will be provided
Overall Actual Class Fee: $300.00
Class Kit Fee: Approximately $20.00
Cancellation: A 25% cancellation / administration fee of the deposit to be applied if late notice is given of cancellation and the vacancy cannot be filled.  
Note – A booking fee of $150.00 of the actual total class fee is required to secure your place. This can be paid through the online process or you can pay with a direct bank transfer or cash. If you would like further information about this class or seek to pay as a direct payment or with cash please don't hesitate to contact me either through info@threadsandtangles.com.au or ring 0429024299.
PLEASE NOTE IF PAYING THROUGH THE ONLINE PAYPAL PROCESS OR AS A DIRECT BANK TRANSFER THE $150.00 FEE AS LISTED EQUATES ONLY TO THE DEPOSIT BOOKING AMOUNT AND THE REMAINING OUTSTANDING CLASS FEE plus a kit cost IS REQUIRED TO BE PAID ON THE DAY OF THE CLASS IF NOT BEFORE.