Description
Have you ever wanted to learn to paint your own fabric with a skilled teacher that knows how? If so this is your golden opportunity. Come and learn how with Fabric Artist and Teacher Denise Burkitt.
Denise is located in Cooroy Queensland and her designs are colourful, organic and large scale. She is inspired by nature and her travels around Australia. In recent times has been contracted to design fabrics for FreeSpirit in the USA and has a range of fabrics called Art Excursions.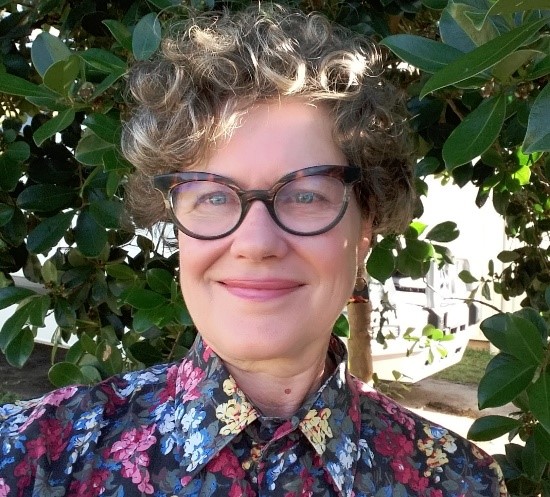 Class Description:
Over this 2 day workshop we will initially be using quarter metre pieces of fabric to learn several techniques. Then using one or more methods, you will have the opportunity to finish a one metre piece of your own unique whole cloth to take home.
No Art Skills are required for this workshop as it all levels, from beginners to advanced. Class numbers are limited to 10.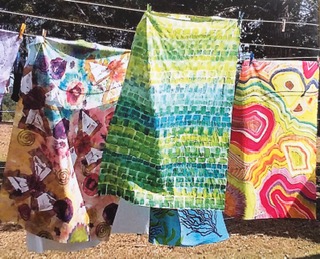 Date: Saturday and Sunday 21st & 22nd March 2020
Location: Threads and Tangles Studio, Langwarrin 3910
BYO: Lunch. Morning and Afternoon Tea and Coffee will be provided
Overall Actual Class Fee: $200.00
Class Kit Fee: To be advised
Cancellation: A 25% cancellation / administration fee of the deposit to be applied if late notice is given of cancellation and the vacancy cannot be filled.
Note: A class booking fee of $100.00 of the actual total class fee is required to secure your place. This can be paid through the online process or you can pay with a direct bank transfer or cash. If you would like further information about this class or seek to pay as a direct payment or with cash please don't hesitate to contact me either through info@threadsandtangles.com.au or ring 0429024299.
PLEASE NOTE IF PAYING THROUGH THE ONLINE PAYPAL PROCESS OR AS A DIRECT BANK TRANSFER THE $100.00 FEE AS LISTED EQUATES ONLY TO THE DEPOSIT BOOKING AMOUNT AND THE REMAINING OUTSTANDING CLASS FEE plus a kit cost IS REQUIRED TO BE PAID ON THE DAY OF THE CLASS IF NOT BEFORE.