Description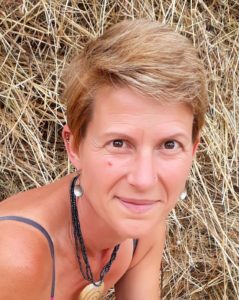 Class Description:  
'HOT WET and STICKY'. A mixed media and hand stitch delight using paper waxing, gilding and fibre felts. Together we will explore the possibilities of using our stashes of recycled, handmade or painted papers along with hot wax to create textures, antiqued surfaces to create fibre felts from linen and silk fibres and we will gild using fine metal leaf.
Note: This class is suitable for hand stitchers only and or machine stitchers only.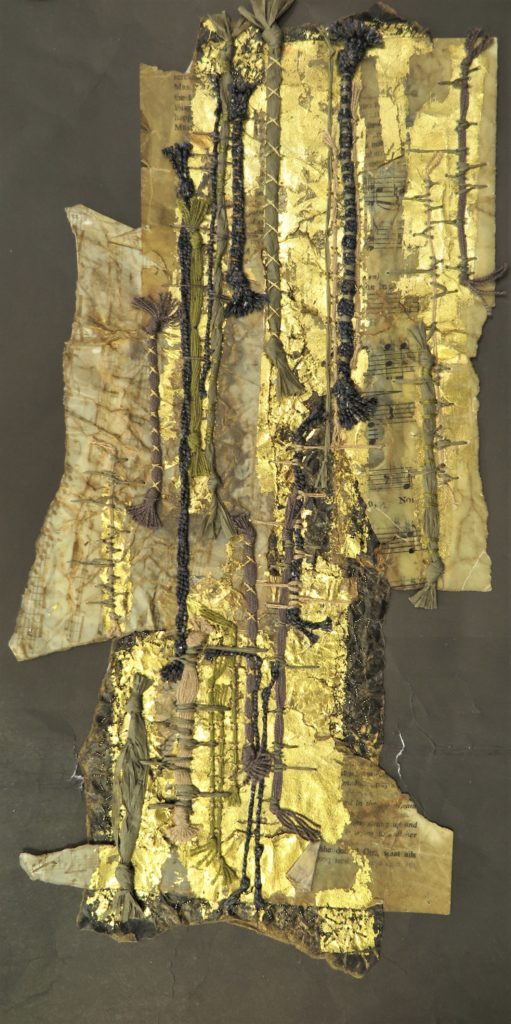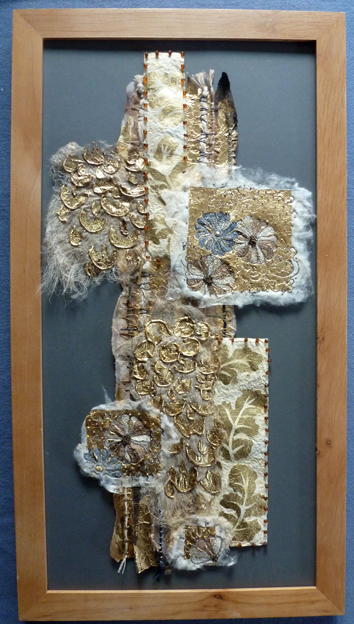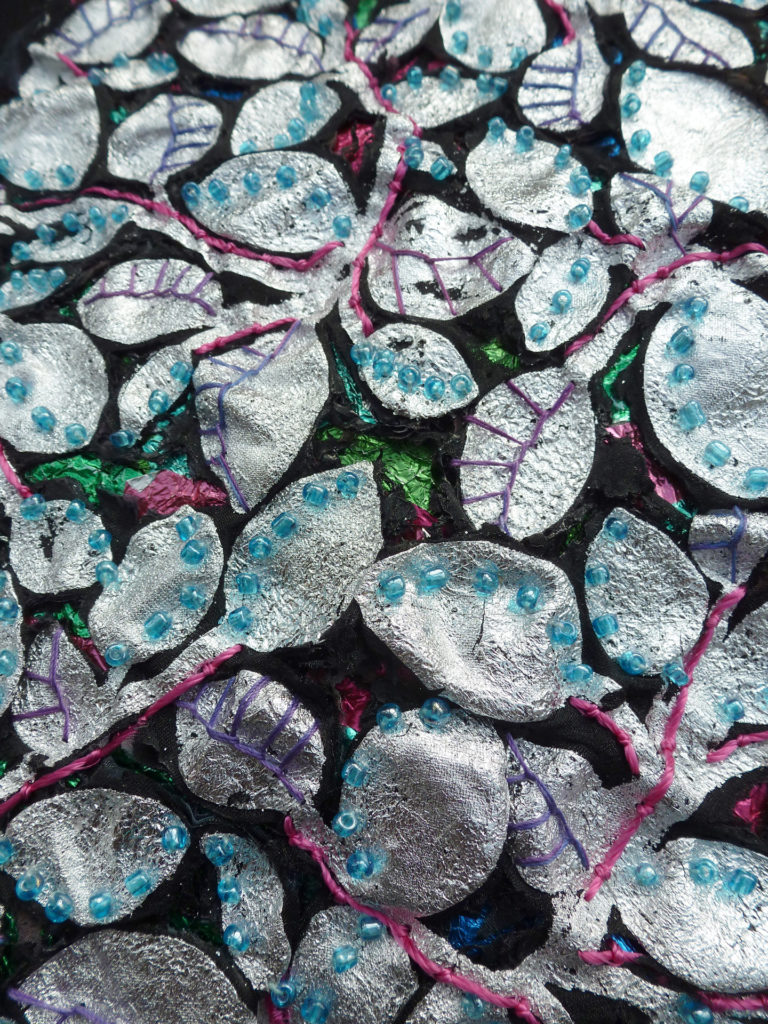 About Alysn:
Alysn has worked in many media including fibres, metals, papers, heat reactive fabrics, and stitch. She is also an author and has published 5 books, been featured and written for many magazines, exhibited and taught widely over many years.
Awards include the Brooching The Subject winner (Timeless Textiles, AUS, 2018), Bernina Award for the most Innovative use of the sewing machine (Changing Threads, NZ, 2015) and she was twice a winner of the UK National Patchwork Championship for Wearable Art.
She was awarded a 2(I) Joint Honours Degree in Marine Biology and Biochemistry from Bangor University (Wales) and a Ph.D. in Biochemical Systematics from Loughborough University (UK). In addition, Alysn has professional qualifications in Textiles and Embroidery, Professional Arts Practice, E-commerce.
She developed and ran The Beetroot Tree Art Centre in the UK for 13 years and was until recently the Creative Industries Education Coordinator at Northtec, Whangarei. She travels regularly tutoring groups around the world.
Our source of inspiration from nature or from patterns in objects such as African textiles and jewellery to create unique, textured, fabulous surfaces including simple, bold hand stitching.
This course can be achieved with hand stitch only, though a sewing machine is recommended and techniques learned can be explored and applied to your future works.  
Date: TBA
Location: Threads and Tangles Studio, Langwarrin
BYO: Lunch. Morning and Afternoon Tea and Coffee will be provided
Overall Actual Class Fee: $300.00
Class Kit Fee: Approximately $15.00
Cancellation: A 25% cancellation / administration fee of the deposit to be applied if late notice is given of cancellation and the vacancy cannot be filled.  
Note – A booking fee of $150.00 of the actual total class fee is required to secure your place. This can be paid through the online process or you can pay with a direct bank transfer or cash. If you would like further information about this class or seek to pay as a direct payment or with cash please don't hesitate to contact me either through info@threadsandtangles.com.au or ring 0429024299.
PLEASE NOTE IF PAYING THROUGH THE ONLINE PAYPAL PROCESS OR AS A DIRECT BANK TRANSFER THE $150.00 FEE AS LISTED EQUATES ONLY TO THE DEPOSIT BOOKING AMOUNT AND THE REMAINING OUTSTANDING CLASS FEE plus a kit cost IS REQUIRED TO BE PAID ON THE DAY OF THE CLASS IF NOT BEFORE.