Description
PLEASE NOTE THIS CLASS IS NOW FULL given this names are being taken for a WAITING LIST in the event a cancellation occurs.  In this regard please email to info@threadsandtangles.com.au expressing your interest. 
Oh boy aren't we so lucky to have Kathryn back in Australia and I am so happy that Kathryn is guiding us through a 3 day workshop at the Threads and Tangles Studio 26th, 27th and 28th July 2019.
KATHRYN HARMER FOX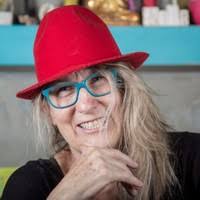 Kathryn Harmer Fox is an Internationally acclaimed representational Artist and Teacher and over her artistic journey she has won numerous prestigious awards.  She loves South Africa her home country and she is constantly inspired by the beauty around her particularly that of the Eastern Cape where she lives and teaches from her open studio.
Kathryn uses her own drawings to form the basis of her textile works and has a warm teaching style linked to her wicked sense of humour, she is extremely supportive of each individual class participant regardless of their level of ability.  She is observant and very perceptive and loves to encourage each individuals personal style.
In summary if you think you need more to encourage you to book into this class why not take a look via this link and l am sure like me you will be suitably impressed and keen to participate in this workshop.   https://www.google.com.au/search?q=kathryn+harmer+fox&tbm=isch&tbo=u&source=univ&sa=X&ved=2ahUKEwigkZeKw5HeAhXEfCsKHQB0A14QsAR6BAgFEAE&biw=1518&bih=691 
Class Description: 
In this workshop Kathryn will guide participants with their chosen image as per the photos in the photo gallery i.e. either the pig, the bird, the sunflower, the rabbit or the shell or conversely one of your own images. There will be lots of free motion machine embroidery and fibre embedment will be undertaken to create your artwork.
As part of each day Kathryn will provide constructive feedback on each piece of work as a group which is very positive, non threatening and very valuable.
Nearing the end of the overall class Kathryn will provide guidance as to how to present your finished work.
Class Details:
Date:  Friday, Saturday and Sunday 26th, 26th & 27th July 2019
Location: Threads and Tangles Studio, Langwarrin
BYO: Lunch.  Morning and Afternoon Tea and Coffee will be provided
Overall Class fee: $375.00
A booking fee of $200.00 of the total class fee is required to secure your place.  This can be paid through the online process or you can pay with a direct bank transfer or cash.
If you would like further information about this class or seek to pay as a direct payment or with cash please don't hesitate to contact me either through info@threadsandtangles.com.au or ring 0429024299.
PLEASE NOTE IF PAYING THROUGH THE ONLINE PAYPAL PROCESS THE $100.00 FEE AS LISTED EQUATES ONLY TO THE DEPOSIT BOOKING AMOUNT AND THE REMAINING OUTSTANDING CLASS FEE plus a kit cost IS REQUIRED TO BE PAID ON THE DAY OF THE CLASS IF NOT BEFORE.